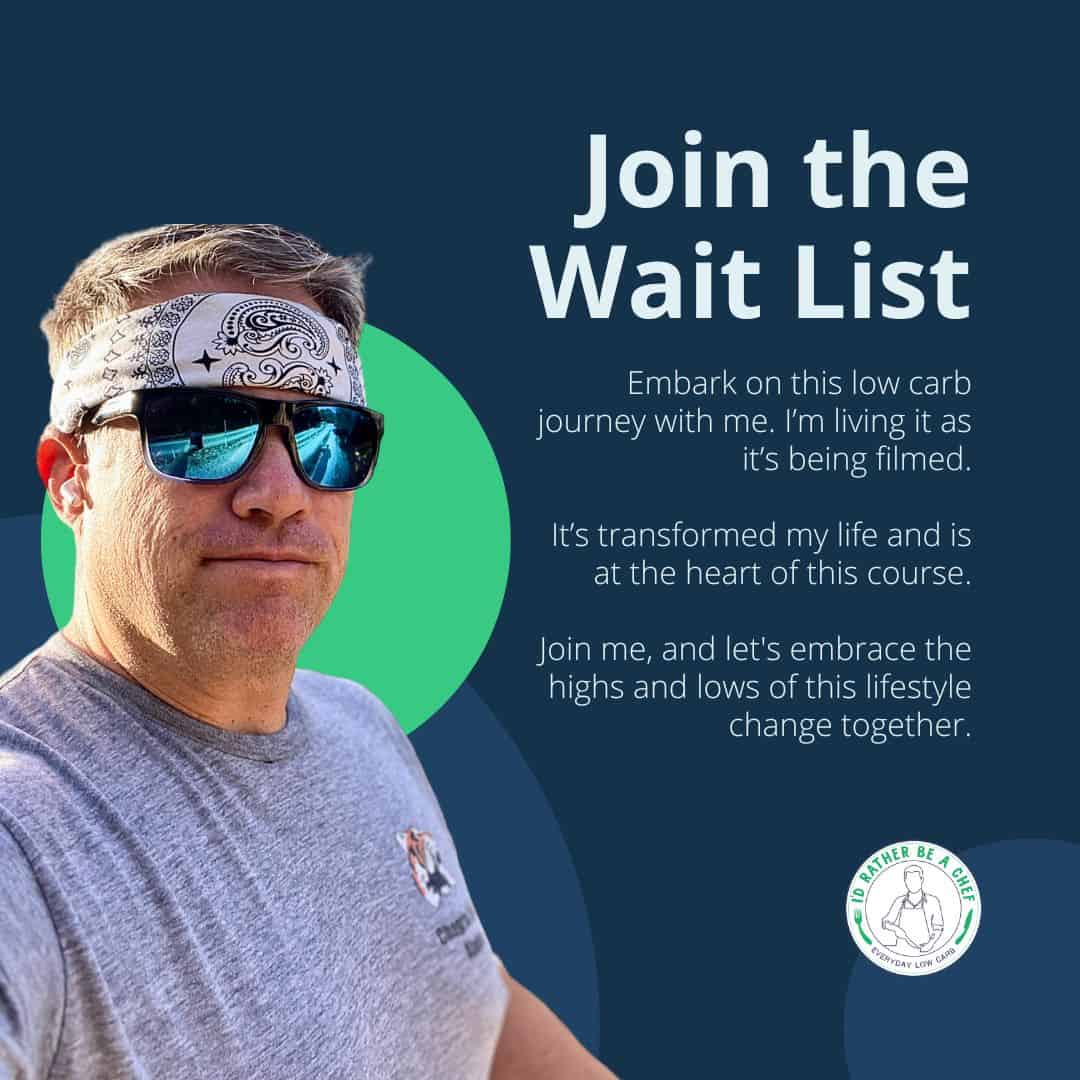 Your Low Carb Comeback Starts Here.
Reignite your commitment to a low carb lifestyle after struggling to restart.
The Inspiration for this Course:
Backsliding on low carb is part of the journey... and I'm no exception. After five years of maintaining my weight loss goals, I fell off the wagon by regaining over 65 lbs in under a year.
My journey back to low-carb was a path littered with restarts—five in just nine months. Each attempt was a lesson leading to a stark realization: true change needed more than just a restart; it needed a realignment of my mindset and motives.
Out of these personal challenges and experiences, this course was crafted.
This Course Is For You If:
You're Navigating a Forced Restart: If you've found yourself off the low-carb path due to life's unexpected twists and turns, this course is your roadmap back. We'll navigate the restart together, step by step.
You Seek Lasting Change, Not Quick Fixes: If you're tired of the temporary fixes and ready for enduring change, this course goes beyond dieting to establish lifelong habits.
You Need Strategies for Real Life: Equip yourself with strategies that fit into your busy life, making your health goals achievable and sustainable.
Course Breakdown
Module 1: Emotion, Decisions & Fears. Explore the emotions around eating habits, learn to use fear for motivation, and make decisions that align with lifelong goals.
Module 2: Planning For Evolution. Develop a flexible low carb plan that adapts to a busy lifestyle and builds accountability.
Module 3: Food for Life. Identify eating triggers, pick favorite foods, develop a new recipe index and seamlessly integrate these into a sustainable lifestyle.
Module 4: Stronger Than Yesterday Build resilience and strength, using each day's experiences to reinforce the commitment to lifelong low carb success.
Course Coming Soon
I'm diligently building this course designed to share how I'm making the low carb lifestyle stick — for good. It's about real change, not just a list of foods.
Join the waitlist to find a low-carb path that finally feels right — no more restarts, just real, supportive change.
Stay tuned and be one of the first to embark on this journey with me.
FAQ's:
Who is this course designed for? This course is specifically designed for people who have experienced success with low carb and are struggling to restart.
Do you have a beginner's course for starting low carb? I am in the process of creating a course for getting started on low carb currently! More to come.
Can I join the course if I have specific health conditions? Please consult with a healthcare professional before starting any new dietary program, especially with health conditions. This course is educational and not a substitute for medical advice.
Is signing up for this waitlist the same as subscribing to your regular email list? No, this waitlist is exclusively for information about the "How I Restarted Low Carb" online course. You won't receive general site updates here until after the launch of the course.
When will the course launch? I'm working daily to get the course completed... hopefully very soon!
What is included in the course? Each module has video lessons and downloads designed to make the process of restarting and maintaining low carb easier.
How long will I have access to the course materials? Once enrolled, when the course goes live, there is lifetime access to the materials for reference at any time.
Will there be updates to the course content over time? Yes, I will update the course as I continue on my own low carb journey.
Do I need to be tech-savvy? If you can navigate a website, you can take this course!
Will I need special equipment to take part in the course? It would be ideal to have a printer to utilize the downloadable worksheets... but you can certainly use a word processing program in a pinch.
How will this course fit into my already busy life? The course is designed with flexibility in mind, allowing you to learn at your own pace and implement changes that fit within what is acceptable for your current lifestyle.
Will the course be free? The course isn't free, but the cost will reflect the tremendous value it offers. I'm still finalizing the price, aiming to make it affordable while ensuring it's packed with insights and tools.
What is the refund policy if I find the course isn't right for me? Currently, you're only signing up to be notified when the course will be available... but in the event you purchase the course, there is a satisfaction guarantee with a full refund within a specified period after purchase if the course doesn't meet your expectations.