When it comes to following a low carb or ketogenic diet, certain foods naturally make the cut more often than others. Steak, avocado, and coconut oil? Absolutely. But what about legumes like black eyed peas (sometimes called black-eyed beans)? These little beans are rarely featured in typical keto diet recipes because they're not considered a low carb food. But before you rule them out entirely, exploring their benefits and potential role in your diet is worth exploring.
Consumed in small amounts and not as the main ingredient, black eyed peas can be a rich source of complex carbs, protein, and other essential nutrients. So, are these beans a friend or foe when it comes to a low carb lifestyle? Let's delve into this comprehensive guide on black eyed peas to find out more.
Black Eyed Peas Overview
What are Black Eyed Peas?
Black eyed peas, also known as cowpeas, are a type of legume native to Africa but popular in cuisines around the world, especially in the Southern United States. Named for their distinctive appearance, they feature a cream-colored, rounded shape with a 'black eye' or 'black spot' at their inner curve, which is actually the point where the seed was attached to the pod.
Nutritionally, black eyed peas are a powerhouse of essential nutrients. They are rich in protein, fiber, vitamins like folate, and minerals such as magnesium and potassium. Not only are they a staple in a variety of dishes—from black-eyed pea hummus to black-eyed pea soup—but they also hold cultural significance. For example, in the Southern areas of the United States, people often consume them on New Year's Day for good luck and prosperity.
Though not commonly considered a low-carb food, Black-eyed peas have a unique composition of complex carbohydrates that offer a steady release of energy rather than quick spikes in blood sugar levels. This makes them a subject of interest for those looking to diversify their diet without significantly compromising their carb limits.
Are black eyed peas beans?
Yes, Black eyed peas are indeed a type of legume, falling under the category of beans. They belong to the same family of beans with other well-known varieties like kidney beans, chickpeas, and lentils.
Unlike some other beans that grow on vines, Black-eyed peas grow in bushy, upright plants. Known for their distinct appearance—a cream-colored outer shell with a 'black eye' at the inner curve—they're a staple in various global cuisines, especially in Southern cooking.
The Nutritional Profile of Black Eyed Peas
A one-cup serving of cooked Black eyed peas contains approximately:
Total Carbohydrates: 35 grams
Net Carbs: 33 grams (35 grams total carbs - 2 grams fiber)
Protein: 13 grams
Fiber: 2 grams
Given these numbers, black eyed peas may not align well with a strict ketogenic diet, but they may find a place as one of the low-carb foods in a more liberal low-carb diet... if carefully portioned.
Keep in mind it is the OVERALL daily net carb intake to keep an eye on... so if you love black-eyed beans and want to eat them while maintaining a low carb status, simply eat a small amount.
The Impact of Black Eyed Peas on Blood Sugar Levels
Understanding how certain foods affect blood sugar levels is crucial for those managing their carb intake.
Black-eyed peas are worth discussing in this context for several reasons. First and foremost, they have a relatively low glycemic index (GI), which measures how quickly a food causes blood sugar to rise. Foods with a lower GI are digested more slowly, which means they have a more gradual impact on blood sugar levels, reducing the likelihood of spikes and crashes.
Second, the protein content in black eyed peas can also contribute to slower digestion and absorption of carbohydrates, further mitigating rapid fluctuations in blood sugar levels. While they may have a higher carb content compared to other legumes, the combination of protein and low GI makes black eyed peas a food that releases its energy slowly.
Third, even though black eyed peas aren't rich in fiber compared to other legumes, they still contain about 2 grams per cup. Dietary fiber is known for its role in stabilizing blood sugar levels as it slows down the digestion and absorption of carbohydrates.
In light of these factors, black eyed peas can be considered a more blood sugar-friendly option than many other high-carb foods, especially those rich in simple sugars or lacking in protein and fiber.
So, if you're on a low carb diet but still want to include some legumes, Black-eyed peas can be a strategic choice in small amounts.
BUILDING A LOW CARB COMMUNITY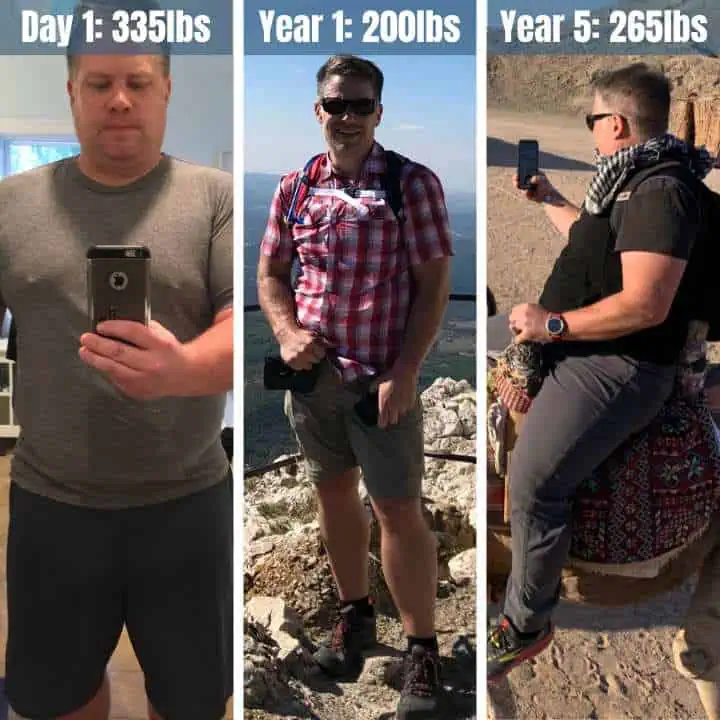 I thought this journey could be done alone. I thought I was strong enough to maintain the weight loss for the rest of my life.
I was wrong.
Subscribe below and keep in touch. Join the conversation. I'm here to support your journey too.
Here are the only updates I'll ever send: New Recipes with Low-Carb Tips. That's it. For updates on my Journey, expanding community etc... please visit my subscriptions page.
Unsubscribe at anytime from anything I send.
Black Eyed Peas & Ketosis
What is a Ketogenic Diet?
The ketogenic diet, often referred to as keto, is a low-carb, high-fat diet designed to encourage your body to enter a state of ketosis. In this state, your body starts to burn fat for energy rather than carbohydrates. It's a popular variation of a low carb diet but with an even stronger emphasis on high-fat intake, often making up 70-80% of your daily calories.
So, how does a keto lifestyle differ from a generic low carb diet? While both limit carbohydrate intake, a keto diet places a greater focus on healthy fats and moderate protein consumption.
In a keto lifestyle, understanding the appropriate serving size for different food types can significantly impact your success.
For instance, you might think that consuming a cup or even a half-cup serving of Black-eyed peas is harmless, but when you calculate the grams of net carbs, you could quickly exceed your daily carb limit if you're not careful.
It's also worth mentioning that keto is not just a high-fat diet for the sake of eating fat; the quality of fats matters. Think avocados, nuts, olive oil, and fatty fish like salmon rather than processed fats found in junk food. The same goes for protein and carbs; focus on nutritious foods rather than empty calories.
Understanding Net Carbs and Daily Carb Limits
If you're wading through the nuances of a low-carb or ketogenic diet, the terms "grams of net carbs," "grams of carbs," and "daily carb limits" will quickly become part of your daily vocabulary. It's not just a matter of looking at total carbs anymore; you'll need to consider net carbs, which are calculated as follows:
Grams of Net Carbs (g net carbs) = Grams of Carbs - Grams of Fiber
Why focus on net carbs? Because the fiber in foods is not digested by your body, meaning it doesn't affect your blood sugar levels or kick you out of ketosis.
Let's put this into perspective using Black-eyed peas as an example. A one-cup serving of cooked Black eyed peas contains approximately 35 grams of carbs and 2 grams of fiber. That gives you a net carb count of 33 grams (g net carbs). Additionally, you'll find around 13 grams of protein (g protein) and a negligible amount of fat (around 1 gram of fat or 1 g fat) in the same serving.
So, how does this all tie into your daily carb limit? If you're on a strict keto diet, you might be limiting yourself to about 20-50 grams of net carbs per day. In this case, a single cup of Black eyed peas would use up most, if not all, of your daily allotment.
On a more lenient low carb diet with a daily limit of up to 100 grams of net carbs, Black-eyed peas could be consumed in small amounts.
Do Black Eyed Peas Belong in my pantry?
It all depends on whether you are following a low carb lifestyle, sticking strictly ketogenic, or simply looking for a food packed with nutritional value.
Black-eyed Peas and Weight Loss on a Low Carb Diet
When your target is weight loss, every food choice counts... and that includes your selection of legumes like Black eyed peas.
On the surface, these peas might not look like a perfect fit for a low-carb diet, given their higher carb count. However, as we have seen, the cover of the book doesn't tell the whole story.
First, Black eyed peas are a good source of protein, packing around 13 grams per cup. Protein is essential when trying to shed pounds, as it helps build and maintain lean muscle mass. More muscle means a higher metabolic rate, which can potentially facilitate faster weight loss.
Second, let's talk about feeling full or satisfied. Protein has a satiating effect, which means it can help you feel full longer. This is a win-win when you're aiming to reduce calorie intake. You're less likely to reach for that bag of chips if you're not feeling ravenous two hours after your meal.
Black-eyed beans are full of protein.
Now, what about carbs? Yes, they do contain carbs—about 35 grams of carbohydrates per cup of black-eyed peas. However, as discussed earlier, they have a low glycemic index and include fiber, which can help stabilize blood sugar levels.
Stable blood sugar can make it easier to stick to a diet by reducing cravings and episodes of "hanger" (you know, that irritable feeling you get when you're hungry).
The key to successfully including black eyed peas in a weight loss regimen on a low-carb diet lies in portion control. Consuming these beans in moderation while keeping an eye on your daily carb limit can offer you the benefits of protein and fiber without derailing your weight loss goals.
Health Benefits Despite Being Non-Ketogenic
Black eyed peas might not be the go-to option for those on a strict ketogenic diet due to their carb content, but they offer a rich tapestry of nutrients that can benefit your overall health. A single one-cup serving of cooked Black eyed peas provides these approximate nutritional values:
Calories: 200-220
Protein: 12-14 grams
Total Carbohydrates: 33-36 grams
Dietary Fiber: 5-8 grams
Sugars: 4-6 grams
Fat: 1 gram
Sodium: 2-4 milligrams
Vitamins and Minerals:
Folate
Vitamin A
Vitamin C
Iron
Magnesium
Phosphorus
Potassium
Zinc
Beyond macronutrients, Black eyed peas are a powerhouse of essential vitamins and minerals. And let's not forget fiber—they contain a blend of both soluble and insoluble fiber. This not only aids in digestion but also helps regulate blood sugar and cholesterol levels.
So, while they might not fit neatly into every low-carb or keto lifestyle, incorporating Black eyed peas into your diet can provide a slew of health benefits that go beyond simple carb counting.
As with everything in life, we have to make our choices on what is most important to us.
Can Black Eyed Peas Be Included in a Strict Keto Diet?
Given their higher net carb count, black eyed peas are not generally recommended for a strict ketogenic diet. However, if you are willing to limit other carb sources rigorously throughout the day, you might be able to include a small portion without falling out of ketosis.
Remember, the journey to health is deeply personal; what works for one may not work for all. The key here is to experiment with what works best for your body. We are all unique, and all our bodies work differently when it comes to food choices.
So, Are Black Eyed Beans Low Carb?
The Verdict
While Black eyed peas may not be the best fit for people on a strict ketogenic diet, they can offer substantial health benefits and may be included in a more liberal low carb lifestyle.
Often times, the most effective approach is often determined by the unique signals offered from the body. If black eyed peas make your body feel good, the nutritional value may play a more important role than simply the carb count. Or maybe you just love these beans... it's not about deprivation but being responsible in eating choices.
If you've enjoyed this guide and found it helpful, stick around. We have more tips, advice, and resources coming your way to keep you informed and engaged on your health journey.