Are parsnips low carb? You're in good company if you've wondered about this question while pushing a cart down the grocery aisle. Here's the scoop: parsnips are the underdog of root vegetables. They look weird, like bleached carrots. Aside from all that, the real question is: do they fit into your low carb lifestyle? Hang tight because we're about to get into all this information.
Remember the last post about black eyed peas being low carb? If you do, you know that not all 'healthy' foods make the low carb diet list. It can be challenging to understand what low carb friendly vegetables are sometimes.
Whether you're fresh to the low-carb scene or a seasoned vet, knowing your low-carb option is the linchpin of a balanced, worry-free diet. So, could parsnips be the great source of nutrients you've been searching for, or are they just a carb-heavy strange looking vegetable?
What exactly are parsnips?
Parsnips are a root vegetable often overlooked in favor of their more popular cousins, like carrots and potatoes. These pale, elongated root veggies may look unassuming. Still, they pack a unique flavor profile—somewhere between a carrot and a potato but with a hint of nutty flavor and subtle sweetness. Originally hailing from Eurasia, parsnips have been cultivated for centuries and were even used as a sweetener before sugar became widely available.
While they may not be the first thing that comes to mind when you think of root veggies, parsnips have a lot to offer. They can be roasted, boiled, mashed, or even made into parsnip fries lightly fried in olive oil. They're versatile in recipes, too, fitting comfortably into a range of dishes from hearty winter stews to lighter spring salads. But let's get to the root of the matter (pun intended)—do these multi-talented veggies fit into a low-carb eating plan?
How Parsnips Can Fit into a Low-Carb Diet
Before we talk about parsnips specifically, let's set the stage with a typical low-carb diet for the average person. Generally, a low-carb diet consists of around 50 to 150 grams of total carbs per day. For those on the stricter end, aiming for about 20-50 grams of net carbs (grams of total carbs minus grams of fiber) is the goal.
Weight loss is often the main objective, and to support that, the diet is also high in grams of fat and grams of protein—usually around 70-100 grams of fat and 80-120 grams of protein daily.
The idea is to replace the grams of carbohydrates you'd usually eat with more grams of fat and protein. Fiber-rich foods are also encouraged since fiber can offset your net carb intake. For instance, if a vegetable has 10 g total carbs but 4 g fiber, your net carbs are 6 g. We will dive more into this later in this post.
Now, let's talk parsnips. A 100-gram serving of parsnips contains approximately 18 grams of carbohydrates, 4.9 grams of fiber, and 1.2 grams of protein. That leaves you with around 13.1 g net carbs, which isn't too shabby.
Given these numbers, it's possible to include parsnips in your low-carb diet, especially if you're not strict about your daily carb intake. You can enjoy them roasted, mashed, or as fries in small amounts if you follow a low-carbohydrate diet.
BUILDING A LOW CARB COMMUNITY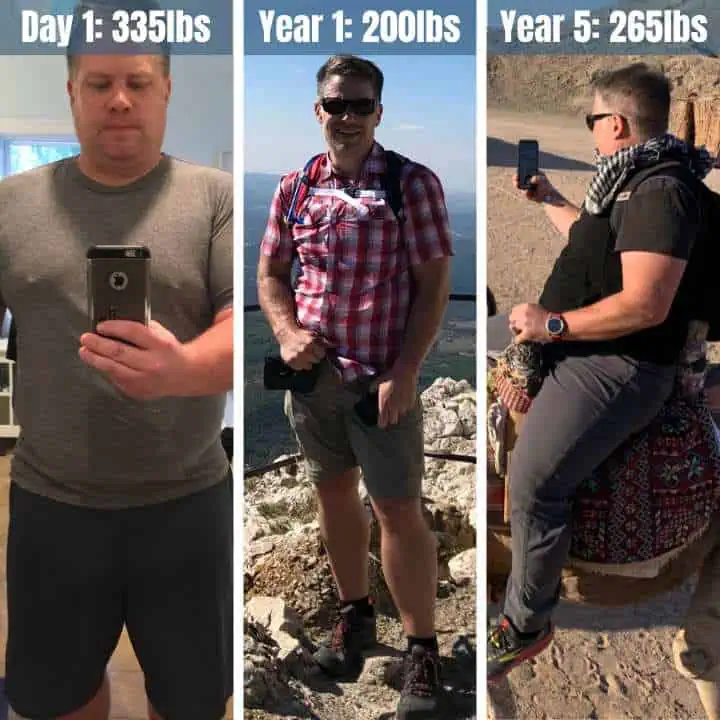 I thought this journey could be done alone. I thought I was strong enough to maintain the weight loss for the rest of my life.
I was wrong.
Subscribe below and keep in touch. Join the conversation. I'm here to support your journey too.
Here are the only updates I'll ever send: New Recipes with Low-Carb Tips. That's it. For updates on my Journey, expanding community etc... please visit my subscriptions page.
Unsubscribe at anytime from anything I send.
The Nutritional Value of Parsnips
Now, if you're knee-deep in a low-carb lifestyle, you're likely familiar with the state of ketosis. Parsnips might not be your go-to veggie to maintain that state due to their higher carb content, but they have other attributes worth mentioning.
Digestive Health: One of the main reasons to keep parsnips on your radar is their fiber content. Fiber is key for maintaining digestive health, and it also makes you feel full, which could help with weight loss efforts.
Nutritional Content: Parsnips are a good option for micro-nutrients. They are a respectable source of Vitamin C and Vitamin K. The former boosts your immune system, while the latter is crucial for bone health and blood clotting.
Glycemic Index: Parsnips have a moderate glycemic index, meaning they won't spike your blood sugar levels as quickly as other foods. This can be beneficial information for those managing diabetes or trying to keep their sugar intake in check.
Heart Health: Adding to their repertoire of health benefits, parsnips also have the potential to impact heart health positively. The fiber and potassium in parsnips can potentially lower blood pressure levels, making them a worthwhile inclusion in a heart-conscious diet.
Portion Size: Like any food, it's essential to consider portion size. A small serving of parsnips can offer flavor and nutrients without totally disrupting a low-carb diet.
So, if you're weighing the pros and cons, parsnips might not be your first pick for maintaining a state of ketosis. But for general health? They have a lot going for them. Keep an eye on that portion size; you should be golden.
Understanding Net Carbs and Daily Carb Limits
Navigating the world of low-carb or ketogenic diets means you'll soon become intimately familiar with terms like "grams of net carbs," "grams of carbs," and "daily carb limits." But it's not just the total carbs you must watch; it's the net carbs that matter. Here's the equation for that:
Grams of Net Carbs (g net carbs)=Grams of Carbs (g carbs) − Grams of Fiber (g fiber)
Why focus on net carbs? Because fiber doesn't get digested by your body. It won't mess with your blood sugar or boot you out of ketosis.
Let's talk parsnips now. As mentioned above, a 100-gram serving of parsnips contains about 13.1 grams of net carbs. In that same 100-gram serving, you'll also find around 1.2 grams of protein (g protein) and just a smidgen of fat—about 0.3 grams (g fat), to be exact.
So, does this work with your daily carb limit? If you're deep into a strict keto diet, you're likely limiting yourself to 20-50 grams of net carbs per day. In that light, a serving of parsnips will eat up a good chunk of that. But if you're going with a more relaxed low-carb lifestyle—say, up to 100 grams of net carbs a day—then parsnips can occasionally appear on your plate.
There you have it. Knowing your net carbs and how to fit them into your daily allowance gives you the power to make informed choices. And who knows, parsnips might earn a spot in your low carb diet.
Parsnips: A Comparison Against Other Low-Carb Vegetables
Regarding root veggies and low-carb options, parsnips often get sidelined because they are not a very low carb root vegetable. Let's see how they fare when matched against other popular choices:
Parsley Roots: These are rare in the States but delicious. They have fewer carbs than parsnips, and these guys can be a good alternative if you're trying to minimize your carb intake.
Sweet Potatoes: Higher in carbs, sweet potatoes are generally a no-go if you're strictly counting those grams of carbs, but may be suitable for long-term carb cycling due to their complex carb nature.
Celery Root: Lower in carbs and quite versatile, celery root can be a savvy option for those keeping tabs on their carb intake.
Green Beans: Significantly lower in carbs and easy to toss into any dish, green beans are a smart pick.
Brussels Sprouts: Moderate in carbs but packed with nutrients as one of the cruciferous vegetables, these tiny cabbages can still find a place in a balanced, low-carb diet.
Raw Carrots: A tad higher in carbs but often permissible in moderation, especially if you aim for more color and crunch.
Cauliflower: A low-carb superstar, cauliflower is often used as a rice or potato substitute. Its low carb content makes it a popular vegetable for keto diet recipes like cauliflower rice.
Broccoli: Another low-carb champion that brings a nutritional punch to your plate. If you're not a fan of cauliflower, this is perhaps the best alternative.
Radishes: Light on the carbs and excellent when looking for a crisp, peppery bite. Try them pan-seared with a cream sauce. It is divine!
Turnips: Moderate in carbs, turnips can be a reasonable alternative to potatoes if you're looking for a low-carb side dish.
Kohlrabi: Similar to turnips in texture and carb content, this veggie can be a great addition to the low carb veggie list.
Cabbage: Quite low in carbs and versatile, cabbage works well in various dishes, from stir-fries to coleslaw.
Remember, it's not just about counting carbs; it's also about the nutrients and flavors these veggies bring to the table. So, next time you're at the market, you'll have a better game plan for navigating that produce aisle.
Health Benefits Despite Being Non-Ketogenic
Considering their carb count, parsnips may not be your first choice when you're on a strict keto diet. However, they pack diverse nutrients that shouldn't be overlooked. A 100-gram serving of parsnips provides the following approximate nutritional values:
Calories: 75
Protein: 1.2 grams
Total Carbohydrates: 18 grams
Dietary Fiber: 4.9 grams
Sugars: 4.8 grams
Fat: 0.3 grams
Sodium: 10 milligrams
Vitamins and Minerals:

Folate
Vitamin C
Vitamin K
Potassium
Magnesium
Phosphorus
Apart from macronutrients, parsnips are a treasure trove of essential vitamins and minerals. And let's talk fiber—parsnips contain a good balance of both soluble and insoluble fiber. This aids not just in digestive health but also plays a role in stabilizing blood sugar and improving heart health. So, even if they're not a shoo-in for your low-carb or keto menu, integrating parsnips into your diet offers many health benefits beyond just counting carbs.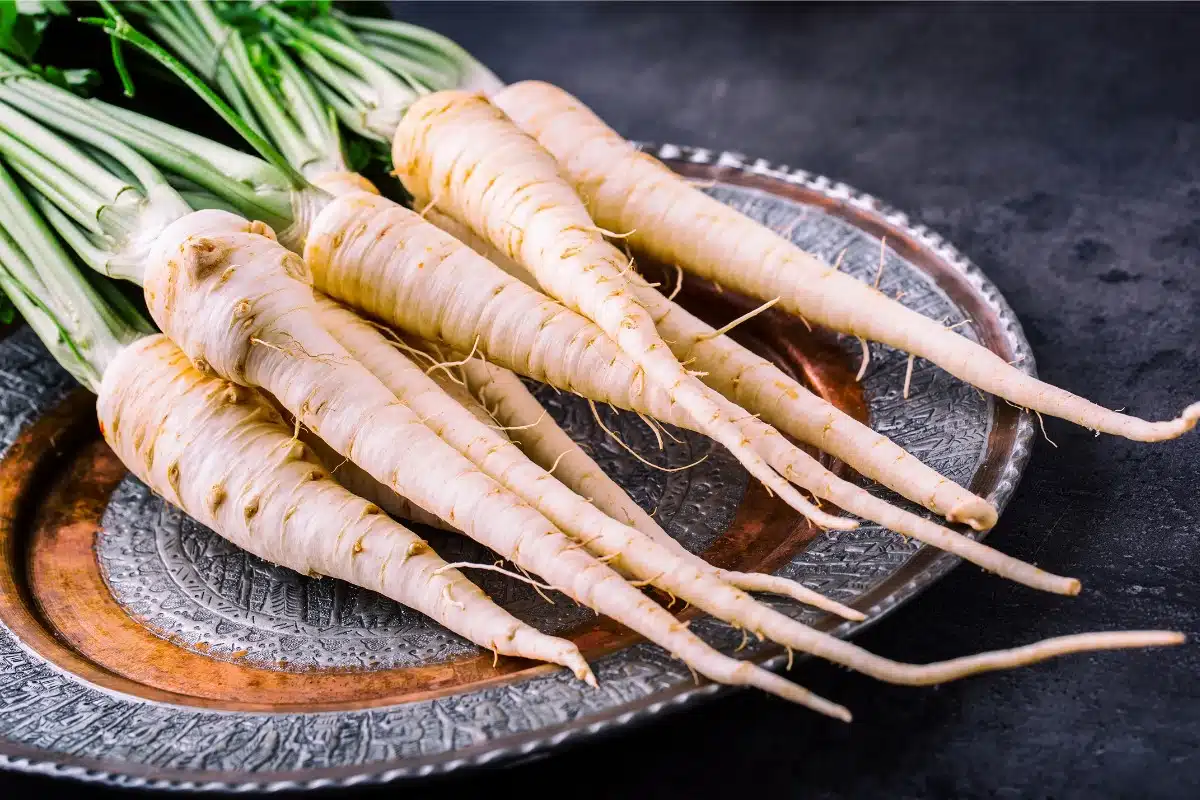 Can Parsnips Be Included in a Low-Carb Diet?
While parsnips may not be the first thing to come to mind when looking for low-carb vegetables, they don't have to be entirely off-limits. If you're on a more lenient low-carb diet, you might find room for a small serving here and there. But do keep an eye on your daily carb count.
Here's the key: every individual's journey to low-carb health is unique. Some people steer clear of parsnips. They might be packed with nutrients, but their higher carb content may leave people feeling sluggish and tired. For others, there's no problem.
The key takeaway? Your body's your own, and you're the best judge of what makes it tick. Experiment, keep tabs on how you feel, and make food choices that align with your body. Because when it comes to eating, one size doesn't fit all.