The low carb diet has become a popular choice for weight loss, and choosing the right foods is crucial to success. The goal of these articles is to offer solid answers to questions like "is buttermilk low carb?" Or "is buttermilk keto friendly?"
In this article, we'll examine the carb content of buttermilk and discuss its compatibility with the ketogenic and low carb diets. We'll also offer alternatives that keep you on track with your keto goals. Stay tuned to find out if you can enjoy the creamy tang of buttermilk without derailing your diet.
The Keto Diet Explained:
The ketogenic diet, or keto diet as most people know it, has gained significant popularity in recent years due to its potential health benefits and its effectiveness in promoting weight loss. The idea behind keto relies upon metabolic adaptation.
When you reduce the carb intake, the body needs to find a new energy source (instead of glucose). So, the body uses its fat reserves (fat burning) to create ketones. An increase in ketones leads to ketosis.
If you are following a keto lifestyle, you might be wondering if certain foods are allowed on a keto diet. Now, unless they are simple carbs (sugars, candies, and sweets), most foods are allowed on a keto diet. You just need to understand the concept of net carbs and keep track of your daily carb intake.
Buttermilk is a dairy product often used in pancakes and other recipes thanks to its distinct flavor and texture. However, is buttermilk keto-friendly or filled with a lot of carbs?
Here, we'll review the details regarding buttermilk and its role in a low-carb diet. We'll talk about its health benefits, other keto alternatives, and how to include buttermilk if you are doing keto.
What Is Buttermilk?
Before determining if buttermilk is keto-friendly, it's important to understand what exactly is buttermilk.
Buttermilk is a type of fermented dairy product. Originally, traditional buttermilk was created by churning cream to make butter. However, nowadays, it's made by adding lactic acid bacteria to low-fat or skim milk. The result is a one-of-a-kind food with a tangy and thin texture.
Buttermilk is a great way to add a creamy tanginess to a variety of keto-friendly or low carb dishes. For instance, you can incorporate it into a ranch dressing for a veggie dip or salad. It's also a great ingredient for marinating proteins like chicken or turkey, lending them both flavor and tenderness without the carb overload. Keto pancakes or a keto waffle mix are other classics where a dash of buttermilk adds an extra kick. It can even enhance desserts; think keto cheesecakes or a light buttermilk panna cotta.
BUILDING A LOW CARB COMMUNITY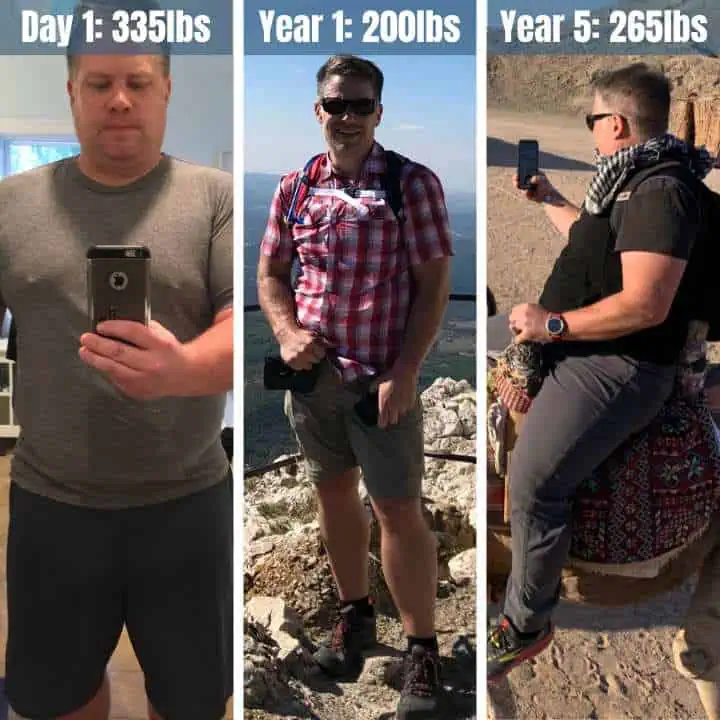 I thought this journey could be done alone. I thought I was strong enough to maintain the weight loss for the rest of my life.
I was wrong.
Subscribe below and keep in touch. Join the conversation. I'm here to support your journey too.
Here are the only updates I'll ever send: New Recipes with Low-Carb Tips. That's it. For updates on my Journey, expanding community etc... please visit my subscriptions page.
Unsubscribe at anytime from anything I send.
Nutritional Value of Buttermilk
For us to evaluate whether buttermilk is keto-friendly, we need to examine its nutritional content. One cup of low-fat buttermilk (240 grams) typically contains:
Calories: 103

Carbs: 11.5 grams

Fiber: 0 grams

Net carbs: 11.5 grams

Protein: 8.3 grams

Fat: 2.6 grams
Now, keep in mind that the nutritional value changes whether it's low fat or full fat. Here is the nutritional information for one cup of full-fat buttermilk (245 grams).
Calories: 152

Carbs: 12.0 grams

Fiber: 0 grams

Net carbs: 12.0 grams

Protein: 7.9 grams

Fat: 8.1 grams
In addition, buttermilk is also a good source of protein, calcium, riboflavin, vitamin B12, and pantothenic acid. So, buttermilk is a source of macronutrients (carbs, proteins, and fats) but also of essential vitamins and minerals. And, since it's fermented, it's also a source of probiotics (but more on this later).
Does Buttermilk Belong In A Keto or Low-Carb Diet?
As you can see, one glass of buttermilk is relatively high in carbohydrates, with a significant portion coming from sugars. In the strictest interpretation of the keto diet, which usually allows for 20-50 grams of net carbs per day, a single cup of buttermilk could potentially consume a substantial portion of your daily carb intake.
However, I believe that most things can be included in a keto diet if you pay close attention to your daily carbs and how much you are willing to spend on buttermilk.
For example, if you have a total carb intake of 20 to 50 grams, you can probably consume ½ cup of buttermilk without affecting your ketosis levels since this would represent a consumption of 6 grams of carbs. Using buttermilk as a marinade might be the best way to keep the carb count under control, as most of the marinade is typically discarded in many recipes.
If you have a lower carb intake, you can eat buttermilk in small amounts without jeopardizing your ketosis state. In the end, it's all a matter of portion size and keeping track of the other foods you eat the rest of the day.
Keto-Friendly Recipes With Buttermilk
Thanks to its versatility, you can make several things with buttermilk. There are hundreds of recipes available for you to experiment with buttermilk when following a keto diet.
Here are some keto-friendly recipes that use buttermilk and the ingredients in each recipe.
Keto buttermilk pancakes: almond flour, coconut flour, baking soda, eggs, butter, buttermilk, vanilla extract, and almond milk.

Keto buttermilk biscuits: almond flour, coconut flour, buttermilk, eggs, butter, baking powder, salt, and shredded mozzarella cheese.

Keto fried chicken: buttermilk, lemon juice, chicken strips, coconut flour or crushed almonds, salt, and pepper.
Keto Alternatives For Buttermilk
As seen, buttermilk can be a good option on keto if you are careful on the portion size. You also need to be careful of store-bought buttermilk since some can increase your sugar intake if they have other ingredients besides buttermilk.
So, when purchasing buttermilk at the grocery store, make sure you check the nutritional label and opt for those that don't have any added sugars.
Now, if you are not a fan of buttermilk or simply want some lower-carb alternative to buttermilk, I've got you covered! Here are some good options that serve as a buttermilk replacement for your favorite recipe.
Dairy-free buttermilk: Unsweetened almond or coconut milk mixed with a bit of lemon juice or apple cider vinegar can mimic the tangy flavor and acidity of buttermilk with fewer carbs. This can also be an ideal option for lactose intolerance.

Greek yogurt: Full-fat Greek yogurt has a similar tangy taste and creamy texture, making it a good substitute for buttermilk in recipes. One of its perks is that it's high in protein.

Sour cream: This high-fat, low-carb dairy product can be thinned with a bit of water or unsweetened almond milk to achieve a buttermilk-like consistency.

Heavy cream: If you're looking for a high-fat option, heavy whipping cream can be used in recipes that require regular buttermilk, although it won't provide the same tangy flavor. If your recipe is calling for buttermilk, mixing 1 tablespoon of lemon juice into 1 cup of heavy whipping cream and letting it rest for 10 minutes will create a usable substitute!
Understanding Net Carbs and the Daily Carb Limit
If you are new to the keto diet, you might still not have a clear understanding of what net carbs are (if you are already a pro, you can skip this section).
For those that are new to the world of low-carb and keto, net carbs are the total carbs minus the grams of fiber. Since fiber is not metabolized or absorbed, they don't really count towards your carb goals and they won't affect blood sugar levels.
To calculate the total grams of carbs, follow this equation:
Net carbs = total carbs - grams of fiber
For example, if you have 10 total carbs and 8 grams of fiber, it means that you have 2 grams of net carbs. In the end, what might seem high in carbs ends up being relatively low thanks to its high fiber content.
Nailing down a daily carb limit on keto really varies from person to person, but there are some general guidelines you can follow. Typically, folks aiming for a strict ketogenic diet try to keep their daily carb intake to 20-50 grams of net carbs. This low amount helps to induce a state of ketosis, where your body burns fat for fuel instead of carbs.
Overall Health Benefits of Buttermilk
No matter if you follow a keto diet or not, there are several health benefits to buttermilk. Here are some of the potential health benefits of buttermilk:
Rich in nutrients: Buttermilk is a good source of essential nutrients, including calcium, potassium, vitamin B12, and riboflavin (vitamin B2). These nutrients play a vital role in maintaining bone health, regulating blood pressure, and supporting overall energy metabolism.

Probiotics for gut health: Traditional buttermilk, particularly when made from yogurt, contains live probiotic cultures like Lactobacillus acidophilus and Bifidobacterium bifidum. These beneficial bacteria support a healthy gut microbiome, aid in digestion, and may alleviate digestive issues like irritable bowel syndrome (IBS) and diarrhea.

Bone health: The calcium and phosphorus in buttermilk are essential for maintaining strong and healthy bones. Adequate calcium intake is crucial in preventing osteoporosis and other bone-related conditions.

Lactose digestibility: Many individuals who are lactose intolerant can tolerate buttermilk better than regular milk. The fermentation process used to make buttermilk reduces lactose content and may make it more digestible for some people.

Reduced blood pressure: The potassium content in buttermilk may help regulate blood pressure by counteracting the effects of sodium in the diet. A diet high in potassium can help lower the risk of hypertension.
Tell me… Is buttermilk low carb?
The Bottom Line
So, is buttermilk keto-friendly? In general, buttermilk may not be considered keto-friendly due to its relatively high carb and sugar content.
However, if you're following a less strict version of the keto diet or have room for some carbs in your daily intake, you can incorporate buttermilk in moderation. It's essential to be mindful of portion sizes and to balance your carb consumption from other sources throughout the day.
For those who want to adhere to a strict keto diet, using one a keto buttermilk substitute mentioned above can help you maintain ketosis while still enjoying the flavors and textures that buttermilk provides in recipes.
Always consult with a healthcare professional or nutritionist when making dietary changes, especially if you have specific health concerns or conditions that require careful monitoring of nutrient intake.
Frequently Asked Questions
How long does buttermilk last in the fridge?
Buttermilk might last 14 days in the fridge. If you keep it in an airtight container, it may extend the shelf life for a couple more days. But, if you keep it in an unopened container or in the freezer, it might last up to three months.
Does buttermilk have carbs?
Yes, buttermilk has around 12 grams of carbs per cup. So, if you are following a keto diet, you need to be careful with the portions to avoid adding too many carbs throughout the day.
Which dairy products are keto-friendly?
Other dairy products that are keto-friendly are Greek yogurt, ghee, butter, sour cream, and dairy cream. You can include other options, such as plain yogurt and regular milk, but you need to be careful with its carb content.
Are there different types of buttermilk?
Absolutely, there are a couple of different types of buttermilk, and each brings something unique to the table.
1. Ttraditional or "cultured" buttermilk: a byproduct of churning butter from cultured cream. This is the tangy liquid that most people associate with buttermilk and is widely used in cooking and baking.
2. Acidified buttermilk: created when a regular dairy milk has been treated with an acid like lemon juice or vinegar. It mimics the tanginess of traditional buttermilk but lacks some of the complexity.
3. Powdered buttermilk: a good choice for those who don't use buttermilk often. It's got a longer shelf life and can be mixed with water when you're ready to use it. Keep this in the pantry with other dry ingredients.