If you enjoyed our last post on Thai Red Curry Soup, let me tell you, you're in for another treat today. I've got a dish that'll make you forget you're even eating low-carb: an amazing roasted eggplant appetizer with burrata. It's like a love letter to your tastebuds, written in olive oil and sealed with a kiss of lemon and cilantro. Simply delightful.
This eggplant dish is low-carb and keto friendly.
Why Make This Roasted Eggplant Appetizer?
We're going all-in with a Mediterranean-inspired appetizer with ALL the good stuff. Imagine loading up some easily roasted eggplant with garlic, cilantro, and olive oil... and then balancing it with creamy burrata cheese. But it gets better! I will be tossing in some salt-brined black olives for that salty, tangy punch.
Everyone loves this appetizer. I serve it with cucumbers for the low-carb crowd and regular sliced baguettes for everyone else. As a result, it disappears so quickly!
So, why this eggplant appetizer? First off, eggplant is a low-carb vegetable. That's right, you can feast on this purple goodness without worrying about carb overload.
And burrata? It's basically mozzarella's best friend—rich, creamy, and utterly divine. But the best part? This appetizer aligns perfectly with the low-carb and keto lifestyle. Win-win.
Serve this beauty as the opening act to a Mediterranean feast, or make it the show's star. Either way, this keto-friendly Roasted Eggplant & Burrata Appetizer will knock your socks off. Guaranteed.
Tips for making this Keto Eggplant Appetizer
I've made this appetizer a dozen times now, and it just keeps improving. Here's what I've found to make this an effortless experience in the kitchen:
Salt the eggplant: For this recipe, we do NOT need to let the eggplant sit to extract the moisture, but we DO need to salt it liberally before roasting.
Score the eggplant: It is essential to score the eggplant and get the olive oil into the flesh before roasting. Otherwise, the texture will be off.
High-Quality Olive Oil: Don't skimp here; a good olive oil brings a depth of flavor that is difficult to replicate.
Fresh is Best: When it comes to herbs like cilantro and spices, fresh will always give you a punchier, more vibrant flavor profile.

Garlic Express: Eggplant loves seasoning, but sometimes the garlic OVERPOWERS the entire dish. Add fresh garlic sparingly, or use Roasted Garlic for guaranteed deliciousness.
Use Fresh Burrata: It's like the Axl Rose (circa 1995) of cheeses - rich, fabulous, and steals the show. Ensure it's fresh for the best creamy experience.
Taste As You Go: Don't forget to taste and adjust your seasoning. Adding more salt or lemon juice is easier than correcting an overly salty or acidic dish.
Roast Till Tender: Make sure the eggplant is perfectly roasted, which means it should be fork-tender but not mushy.
Don't Overcrowd the Pan: When roasting the eggplant, ensure each piece has space. Overcrowding will lead to steaming rather than roasting. Yuck.
Use Good Olives: Those salt-brined black olives add a delightful touch. I gently press out the pits and top the burrata with these flavor powerhouses. Use them liberally!
Helpful Steps For Making the Eggplant Appetizer
It is essential to score the eggplant carefully without piercing the skin. Also, do not hold the eggplant in the hand while scoring.
The eggplant is properly scored when it opens up, as shown in the image. Open each eggplant side carefully to add in the olive oil.
I like pouring the olive oil directly into the score lines, as shown above. A basting brush could also be used to distribute the oil evenly.
Before roasting the eggplant, add the garlic cloves and drizzle olive oil over them to roast in the oven for 30 minutes for a milder flavor.
This is how I mash the burrata by using a butter knife. It is important to cut it small enough to be eaten easily with the roasted eggplant.
As you can see, some of my eggplant pieces are too large here. They can be mashed with a spoon or use a butter knife to reduce the chunks.
Building a low-carb community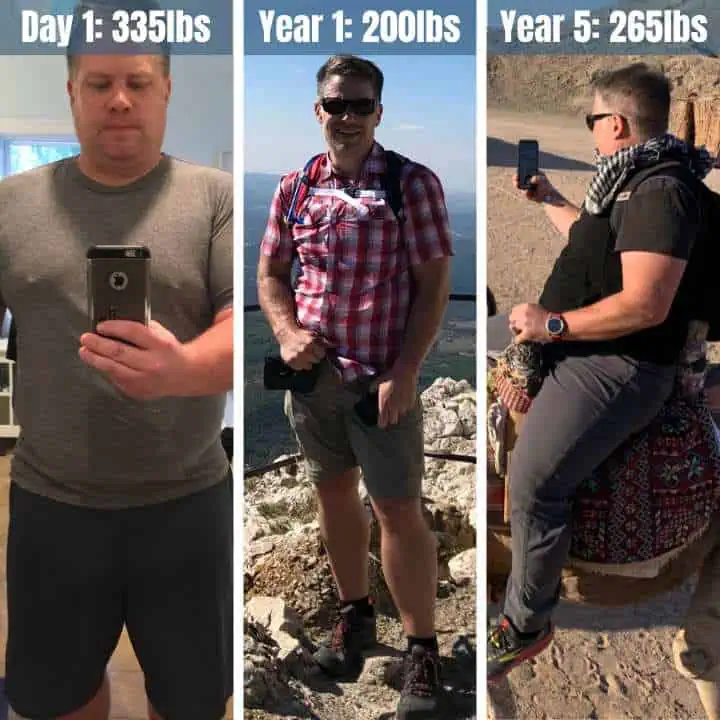 I thought this journey could be done alone. I believed I was strong enough to maintain the weight loss for the rest of my life.
I was wrong.
Subscribe below and keep in touch. Join the conversation. I'm here to support your journey, too.
Here are the only updates I'll ever send: New Recipes with Low-Carb Tips. That's it. For updates on my journey, expanding community, etc..... please visit my subscriptions page.
Unsubscribe at any time from anything I send.
Is Eggplant good for Keto or Low-Carb?
Eggplant is like the cool kid in the low-carb veggie class. This purple beauty is packed with fiber, antioxidants, and a ton of nutrients. But the best part? It's low in net carbs. We're talking around 3g of net carbs per cup for this recipe. So go ahead, make eggplant the star of your keto show.
Is eggplant high in carbs?
A cup of eggplant has about 4.8g of carbs, but it also contains 2.5g of fiber. Quick math? That gives you a total of 2.3g of net carbs per cup. That's pretty good in the grand scheme of things. So you can chowdown without worrying about going overboard on your carb count.
Is Burrata or Mozzarella okay to eat on Keto or Low Carb?
Oh, you bet! Both burrata and mozzarella are good to go. They're high in fats and moderate in protein, which aligns perfectly with the keto diet's macronutrient profile. Mozzarella has about 1g of carbs per ounce, and burrata is pretty much in the same ballpark.
WHAT CAN I SERVE the Eggplant Appetizer on?
As I mentioned, I serve this on cucumber slices for the low-carb crowd and regular sliced baguettes for everyone else. Here's what I love about the cucumber slices for this eggplant appetizer:
Crunch Factor: The cucumber will provide that satisfying crunch that contrasts beautifully with the creamy burrata and the tender, roasted eggplant.
Refreshing For Each Bite: Cucumbers have this excellent, refreshing quality that can balance out the richness and complexity of the other ingredients.
Low-Carb Friendly: Keeping with the keto theme, cucumbers are incredibly low in carbs, making them a perfect fit for this dish.
Here are some other ideas to serve the eggplant appetizer:
Grilled Beef or Chicken: The flavors just sing with grilled meats. I couldn't believe how good this was on leftover beef and chicken breast.

Zucchini Rounds: Similar to cucumbers but with a bit more bite. They can be grilled for extra flavor, too.

Lettuce Cups: Iceberg or butter lettuce works excellently here. It's like a little boat for all that eggplant and burrata goodness.

Pork Rinds: For those who crave a crunch with a protein punch. They are a little unconventional and can NOT be made ahead... otherwise, they get soggy.

Flaxseed Crackers: You can find these in specialty stores or make them at home. Either way, they bring that cracker vibe without the carbs.

Bell Pepper Slices: Adds color and a different type of crunch; the flavor is a tad sweeter than our other options.
Want more Mediterranean Style Dishes? Try these delicious recipes:
Rustic Ratatouille:
This is a wonderful warming dish in the winter, but can also be served chilled as an appetizer in the summer! Absolutely versatile in so many ways!
Over the last year, I've fallen off the low-carb way of eating, and I know I'm not the only one. I've gained back over 50lbs and have tried desperately to kick-start myself back into ketosis... but it hasn't worked so far.
It's been a long and painful journey, gaining so much weight back. I've learned that restarting low carb is so much harder than I'd ever imagined, but I have a plan that I want to share.
I will document my return to the low-carb lifestyle on this site. If you're interested in following along, be sure to subscribe below.
This website provides approximate nutrition data and information for convenience and as a courtesy only.