Let's amp up the comfort factor with a Broccoli Cheese Soup that's not just good, it's freaking delicious. Whether on a low-carb or keto diet or love to eat soup, this dish checks all the boxes. We'll dive deep into everything you need to know about this hearty soup.
Remember that kick-ass roasted eggplant appetizer from my last post? The flavors just melted together like butter on a steak. Let's keep our culinary journey going with this fantastic broccoli cheese soup recipe.
Why Make This Broccoli Cheese Soup?
My question is, why would we settle for processed cans or high-carb restaurant options when you can whip up this creamy masterpiece in your kitchen?
We're talking about an easy 30 minutes of cooking from start to finish. And the best part? This isn't just any broccoli cheese soup; it's a low-carb, keto-friendly bowl of heaven.
Let's dig into the flavor profile. It's got sharp cheddar that's perfectly complemented by the richness of cream cheese and heavy cream. The nutmeg brings a warm, nutty, slightly sweet flavor, while paprika—depending on the type—can add smoky, sweet, or even spicy notes.
Make a big batch because, trust me—you'll want to enjoy this throughout the week, and it freezes beautifully, too. If you've been looking for that perfect blend of convenience, health, and downright deliciousness, this Broccoli Cheese Soup is the answer you've been waiting for.
Some questions about Broccoli Cheese Soup:
Is broccoli cheese soup healthy? This soup fits right in if you're following a low-carb or keto lifestyle. Broccoli is jam-packed with flavor, fiber, vitamin C, and potassium. Remember to choose high-quality cheese and ingredients, too.
Is Broccoli Cheese Soup Keto? This version is 100% keto-friendly, with full-fat dairy products and no sugary or starchy additives. Enjoy the deliciousness guilt-free with the net-carb load at about 7g per cup.
Can Broccoli Cheese Soup be Frozen? If you're making this soup to freeze, the good news is that it is freezer-friendly. Once it cools, portion it into heavy-duty freezer bags. When you're ready to get your broccoli cheese soup fix, thaw it in the fridge overnight and reheat gently on the stove. The flavors should be just as vibrant as day one.
Can I add more protein to my soup? Sure. Add some chicken, shrimp, or leftover pulled pork for a delightfully hearty soup. Some chopped pepperoni is yummy, too. Ensure the meat is cooked to temperature before adding it to the soup.
Why is my broccoli cheddar soup grainy? The grainy texture comes from heating the cheddar cheese at a heat that is too high. It cannot be reversed once it has happened, so please add the cheddar over low heat to prevent the grain!
Building a low-carb community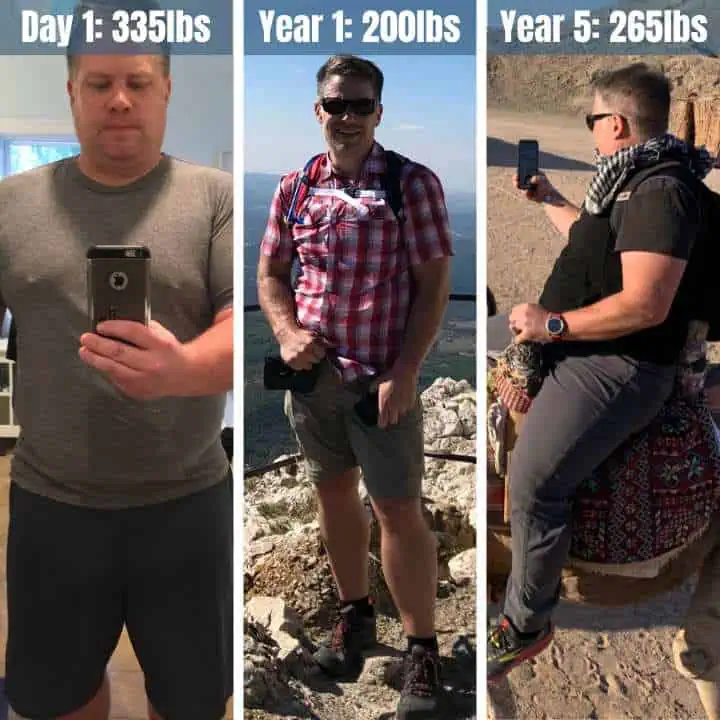 I thought this journey could be done alone. I thought I was strong enough to maintain the weight loss for the rest of my life.
I was wrong.
Subscribe below and keep in touch. Join the conversation. I'm here to support your journey too.
Here are the only updates I'll ever send: New Recipes with Low-Carb Tips. That's it. For updates on my Journey, expanding community etc... please visit my subscriptions page.
Unsubscribe at anytime from anything I send.
Talk to me about the spices in this soup
Nutmeg and paprika are both distinctive spices, but they can actually complement each other quite well when used judiciously. Nutmeg brings a warm, nutty, slightly sweet flavor, while paprika—depending on the type—can add smoky, sweet, or even spicy notes. The key is to use them in moderation so that one doesn't overpower the other.
In a creamy dish like broccoli cheese soup, nutmeg can work wonderfully to deepen the richness of the cream and cheese. A touch of paprika, especially smoked paprika, could add a layer of complexity and a hint of smokiness that complements the earthiness of the broccoli.
When using both in the same dish, start with a small amount of each—perhaps a pinch or an eighth of a teaspoon—and adjust to your liking. The goal is to have them subtly enhance the dish's main flavors, not steal the spotlight.
WHAT CAN I SERVE WITH BROCCOLI CHEESE SOUP?
This soup could be a meal in itself, but hey, variety is the spice of life, right? If you're looking for side dishes, consider a leafy, bacon-y, low-carb
wedge salad
. Romaine lettuce, some olives, and a keto-friendly homemade
Blue Cheese Dressing
? Yes, please!
If you're looking to round out the whole broccoli and cheddar theme, then take a look at this amazing
broccoli and cheddar frittata
... it's so easy to make and tastes fantastic!
For those of you who are not low-carb or keto, grab a chunk of good bread and soak up the goodness of this soup. Your tastebuds will thank me later.
9 Steps to Broccoli Cheddar Soup
Below is a visual guide to walk you through this recipe. I know that many people love to watch videos, but I find that when cooking, it is easier to see a picture than to continually queue up the part of the video I need to see next.
Hopefully, this visual guide will help you to recreate this delicious soup in your kitchen.
Step 1: Add the broccoli and stock over high heat in a large pot. Bring to a boil and reduce the heat to simmer.
Step 2: Melt the butter and add olive oil to the pan. Add a good pinch of salt. Sautee for 4-5 minutes.
Step 3: When the onions have started to brown, reduce the heat to low and add in the minced garlic, cooking for 1 min.
Step 4: Add the sauteed garlic and onions directly into the simmering broccoli and stock, being careful not to splash.
Step 5: Add the cream cheese chunks to the melted butter. Stir until a creamy consistency has been achieved.
Step 6: Add in about ⅓ to ½ of the shredded cheese. Stir to combine, keeping the heat low to prevent separation.
Step 7: Add the heavy cream to the seasoned, melted cheese. Only add what is needed for desired consistency.
Step 8: Use an immersion blender to partially blend the soup, leaving some broccoli for texture.
Step 9: Slowly add the melted cheese mixture to the partially blended broccoli soup. Stir to combine well.
Over the last year, I've fallen off the low carb way of eating and I know I'm not the only one. I've gained back over 50lbs and have tried desperately to kick-start myself back into ketosis... but it hasn't worked so far.
It's been a long and painful journey gaining so much weight back. I've learned that restarting low carb is so much harder than I'd ever imagined, but I have a plan that I want to share.
I will be documenting my return to the low carb lifestyle on this site. If you're interested in following along, be sure to subscribe below.
This website provides approximate nutrition data and information for convenience and as a courtesy only.