If you are looking for inspiration for some delicious Springtime Low Carb Dinner Recipes, you have found the right spot. The contributors to this post have some of the most wonderful recipes I have seen- I hope that you dig-in and enjoy everyone!

LOW CARB DINNER RECIPES WITH SPRING FLAVORS!
Spring is one of my favorite times of year. Why? Simply because everything starts fresh for the new year. My herbs are growing, the windows are open on the house and it is time to move from my heavy winter recipes to lighter and more delicate spring recipes.
In this post you'll find some wonderful low carb dinner recipes that all have a springtime feeling to them. Please take a look and enjoy!
Delicious Low Carb Dinner Recipes Roundup
---
A delightful low carb chicken fajita recipe that is ready in under 30 minutes. Sure to be a crowd pleaser. This one is from right here at I'd Rather Be A Chef.
---
A bright and beautiful beet buckwheat salad with veggies. I love just how bright all the colors are on this salad. This recipe is from the food blog Jar of Lemons.
---
Take a look at this wonderful Mediterranean spiced salmon with vegetable quinoa. A whole low carb meal ready just in time. From Jessica Gavin, the Culinary Scientist.
---
How awesome do these tuna cakes with jalapeno and cilantro look? I love these! From the food blog Taste and See.
---
I've made plenty of shrimp, but this easy shrimp chimichurri recipe looks just divine. Dig in tonight for a low carb treat. From the food blog Root and Revel.
---
A springtime low carb dinner recipes roundup wouldn't be complete without some grilled chicken and veggie kebabs. Try these from the blog Halsa Nutrition.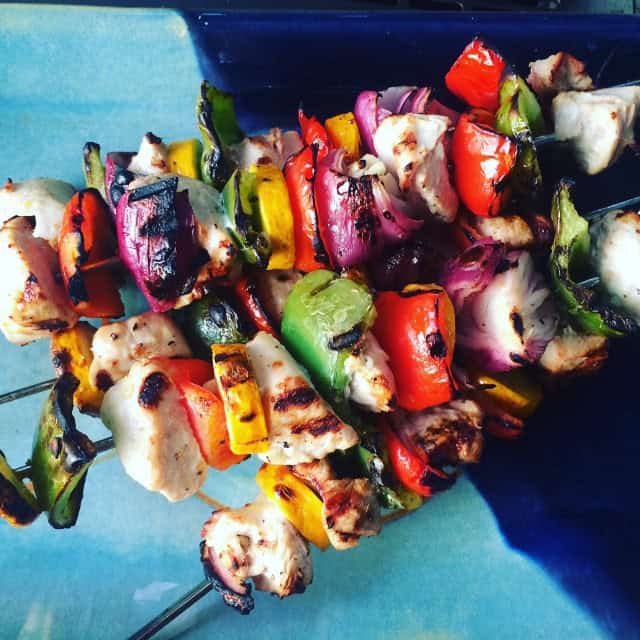 ---
Combining the flavor of buffalo wings with meatballs is pure genius. Take a look at these buffalo chicken meatballs from our friends at Taste and See.
---
I'm a huge fan of zoodles, pesto and chicken. When you combine them into this delicious, low carb pesto zoodles chicken bowl you get a winner. From the food blog Bound by Food.
---
Traditional shepherds pie is heavy, but not so with Sugar Loves Spice's light Italian Style Shepherds Pie. Take a look at why this one is so special.
---
How can you go wrong with a ground pork lettuce wrap with such delicious ingredients? You can't! Try this recipe from Green Healthy Cooking today.
---
Becky's Best Bites brings us the perfect side or base to any low carb dinner recipe: Cauliflower Rice. Learn how to make it easily with step-by-step instructions.
---
Normally pizza would be off the low carb dinner recipes list, but not when you make Cauliflower Crust Margherita Pizza. It looks so yummy I want to take a bite of the picture. From the food blog Tastefulventure.
---
Everyone loves falafel… particularly when it is healthy and low carb. Take a look at this baked falafel with minty lemon sauce from Happy Kitchen.Rocks. Awesome.
---
Take your kale salad off the sidelines and get it into the game with this Thai Kale Salad with Peanut Dressing. Recipe from Robust Recipes and it doesn't disappoint!
---
A recipe for preparing kale that I've never seen before… and it works beautifully. This lemon marinated kale is delicious. From our friend Ahu over at Ahu Eats.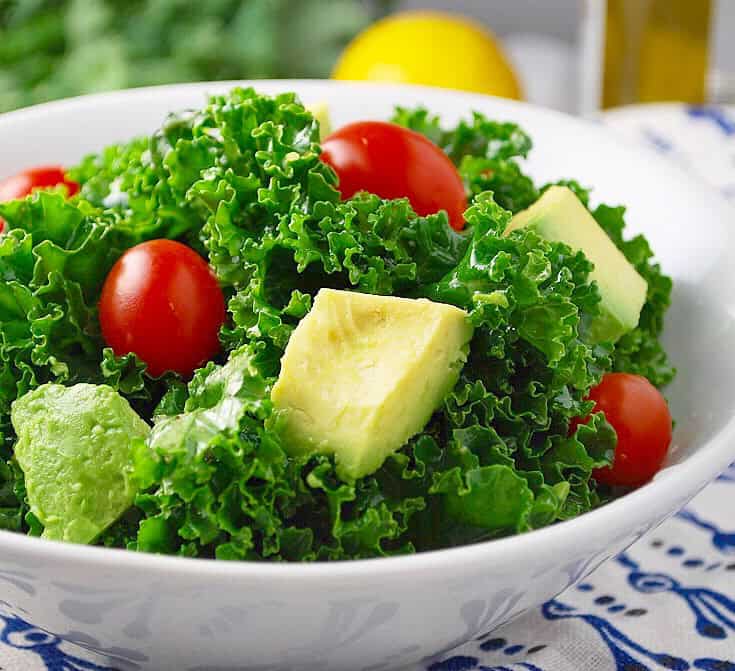 Low Carb Dinner Ideas
Hopefully you enjoyed this recipe roundup with low carb dinner ideas. Please be sure to SHARE this post- all the bloggers who contributed would appreciate it very much!
More low carb recipes coming your way soon. Take care!