If you're on a low carb journey, you've probably spent more time than you'd like to admit pondering snack choices in the grocery store. Are rice crackers the low carb snack food you've been searching for? Well, let me tell you, you're not alone in this quest.
Whether you're already committed to a low carb lifestyle, or you're just carb-curious, today we're diving deep into the world of rice crackers. And because life's full of choices, we'll also explore how they stack up against other rice-based options like plain rice cakes and other puffed rice snacks.
Buckle up because this is going to be one crunchy ride!
What are Rice Crackers and Rice Cakes?
Rice crackers are a crunchy snack made from rice or rice flour that's been baked or fried. Often found in a variety of flavors like seaweed, teriyaki, or just plain salted, these light snacks can be great for noshing.
On the other hand, rice cakes are akin to oversized crackers but puffier, almost like a large disk of puffed rice. They come in both sweet and savory versions—think apple cinnamon or lightly salted. Rice cakes have that signature crunch but are less dense, offering a different mouthfeel compared to rice crackers.
Both are popular snack options and often perceived as healthy due to their 'guilt-free' serving sizes and relatively low calorie count. However, when it comes to low-carb diets, they present some challenges, which we will explore in this post.
Nutritional Value: More than Just Carbs
Before we delve into that nitty-gritty carb count, let's broaden the lens and talk about nutritional value. Trust me, when you're navigating the maze of snack options, you want to know you're getting any perceptible health benefits.
Rice Crackers
On the surface, rice crackers might seem like a harmless, even healthy, choice. They offer a bit of dietary fiber, a smidgen of protein, and are generally low in fat. However, don't expect to knock out your daily nutritional goals with these little disks of crunchiness. We're talking about minor amounts of essential nutrients like iron or B vitamins, often less than 5% of your daily needs per serving.
Rice Cakes
When it comes to rice cakes, the story is quite similar. These airy, puffed-up snacks do give you a bit more chewing time for fewer calories. Just like their cracker counterparts, rice cakes offer a modest amount of dietary fiber and protein. Again, they're not going to be the cornerstone of a nutrient-dense diet.
Keto Diet: Yes or No?
For those of you on a keto diet, listen up. Rice products might not be your best friend here. While they do have a couple of merits, like being one option as a gluten-free snack for instance, their carb content can quickly add up and throw you off your keto game.
So if you're looking for snacks that truly align with a low carb or keto diet, you might want to explore other avenues, like almond flour-based options.
BUILDING A LOW CARB COMMUNITY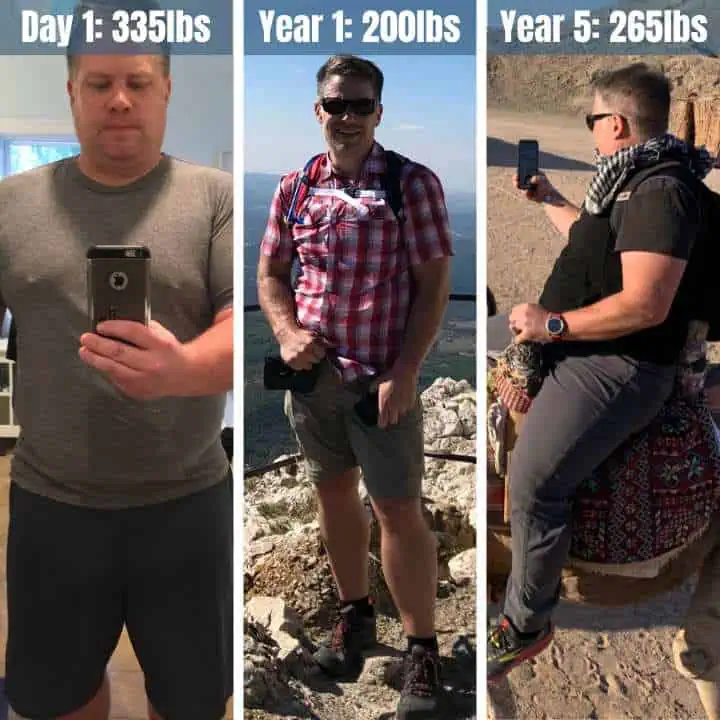 I thought this journey could be done alone. I thought I was strong enough to maintain the weight loss for the rest of my life.
I was wrong.
Subscribe below and keep in touch. Join the conversation. I'm here to support your journey too.
Here are the only updates I'll ever send: New Recipes with Low-Carb Tips. That's it. For updates on my Journey, expanding community etc... please visit my subscriptions page.
Unsubscribe at anytime from anything I send.
The Low Carb Diet Angle
So you're cruising along on a low carb diet and feeling great. The big question is, can rice crackers or rice cakes hop aboard your low carb train? To answer that, let's break down what they're made of.
Rice Crackers
Rice crackers are predominantly made from white rice that's been transformed into rice flour. A typical serving can clock in around 20-30 grams of carbs. Even without added sugars, that's a substantial chunk of your daily carb allowance if you're aiming for around 50 grams of carbs per day. They're a crunchy, convenient snack, but don't be fooled—they can quickly torpedo your carb intake.
Rice Cakes
Unlike rice crackers, a plain rice cake is made from puffed whole-grain rice. The puffing process involves heat and pressure that naturally cause the grains to stick together, so no binders are typically needed. However, a single rice cake can contain up to 15 grams of carbs, which doesn't exactly make it a low carb count superstar. Many rice cakes are now being coated with a cheddar cheese seasoning, which may actually increase the carb count.
Keeping Carbs in Check
So, what's the takeaway? If you're committed to maintaining a low carb lifestyle, be selective with your snacks. Just because something is gluten free or made from rice doesn't automatically make it low carb.
And here's something to chew on: high-carb snacks like rice crackers and rice cakes can trigger cravings like nobody's business. You think you're eating something light, but next thing you know, you're fighting the urge to raid your pantry for more carb-laden goodies. Not ideal, right?
To keep those cravings at bay and your carb intake in check, focus on snacks that offer a good balance of protein, healthy fats, and fiber.
The Carb Count for Rice Crackers
When you're watching your carb intake, one look at the nutrition label can make or break your decision to toss that popular snack into your cart. So, let's get into the nitty-gritty and break down what you'll commonly find on a rice cracker label.
Total Carbs
Starting with the most obvious, the total carbs in a serving of rice crackers usually hover around 20-30 grams. That's a sizable chunk if you're watching your carbs, and for good reason.
Net Carbs
To figure out the grams of net carbs, you subtract the fiber content from the total carbs. Unfortunately, rice crackers don't offer a ton in the way of dietary fiber. So, don't expect the net carbs to be significantly lower than the total carb count.
Fiber Content
Speaking of fiber, rice crackers generally offer a modest 1-2 grams per serving. It's something, but it's not going to make a big dent in your daily fiber goals.
Grams of Protein
You might find around 2-3 grams of protein per serving. While it's not a protein powerhouse, it's worth noting for those looking for a low-calorie snack with some protein.
Grams of Fat
Typically, you'll find about 2-5 grams of fat per serving. Not bad, but also not something that's going to fill you up if you're hungry.
High Glycemic Index
Rice crackers generally have a high glycemic index, which means they can cause your blood sugar—and blood glucose levels—to spike. This could potentially lead to more cravings and mess with your overall goals.
Are Rice Crackers a Good Option for Weight Loss?
Navigating the snack aisle in pursuit of weight loss can feel like walking through a dietary minefield. There's no shortage of foods touted as "low-fat snacks" or "low-cal," but are they the best choice for everyone? Let's unpack this.
The Low-Fat, Low-Cal Fallacy
You might be tempted to reach for rice crackers because they're often marketed as a low-fat, low-cal snack. But here's the kicker: those very characteristics can be counterproductive if you're on a low-carb diet.
These types of foods usually replace fats with carbs, and for someone focused on maintaining a healthy weight through a low-carb lifestyle, that's a trade-off you don't want to make.
Whole Grains Aren't Always the Answer
Many health experts advocate whole grains as part of a balanced diet for maintaining a healthy weight. However, whole grains still contain carbs. If you're sticking to a low-carb diet, even whole-grain rice crackers can trip you up.
Low-Carb Foods for the Win
When it comes to weight loss on a low-carb diet, the best approach is to stick to genuine low-carb foods. Think lean meats, leafy greens, and healthy fats like avocado or nuts.
These foods are not only low in carbs but also more satiating, helping to curb those cravings and keep you on track. For many people, the strongest cravings show up after straying from a low carb diet.
A Healthy Snack for Some, But Maybe Not for You
To sum it up, while rice crackers can be a healthy snack option for some dietary approaches, they aren't necessarily your best choice for maintaining a healthy weight on a low-carb diet. Instead, reach for snacks that align better with your low-carb goals.
Grocery Stores: A Maze of Choices
Ah, the snack aisle. It's a labyrinth of choices where even the best of intentions can go astray. With the popular brands touting their "healthy" rice snacks in eye-catching packaging, the allure is strong. But here's the thing—you need to navigate this maze like a pro if you're sticking to a low-carb lifestyle.
Popular Brands: Know What You're Getting Into
From sesame seeds to sour cream flavored, popular brands offer a variety of flavors to keep you coming back for more. But don't be fooled by the "low-cal" and "gluten-free" tags. Sometimes, these so-called health markers can be misleading.
Plain Brown Rice Cakes: The Lesser Evil?
If you're veering towards rice snacks, you might consider opting for plain brown rice cakes. They're typically a little lower in carbs compared to their white rice counterparts. Still, they're not the healthiest option for a low-carb diet.
Variety of Flavors: The Sugar Trap
While flavors like apple cinnamon or caramel rice cakes may seem enticing, watch out. The variety of flavors usually comes with added sugars, messing with your carb intake and blood sugar levels.
With all these choices available, the grocery store can either be your best friend or your worst enemy when it comes to maintaining a low-carb lifestyle. So, next time you find yourself in that snack aisle, armed with this knowledge, may the odds be ever in your favor.
Alternatives to Rice Crackers or Rice Cakes: the low-carb way
Rice crackers and rice cakes might not be your best friends when you're living the low-carb lifestyle. But, maybe they are better than potato chips or a pint of ice cream? Here's a list of low carb and keto-friendly alternatives that are big on flavor and low on carbs. Let's dig in.
Almond Flour-Based Crackers: The New Staple
Don't let the 'flour' in almond flour fool you. These crackers are a low-carb game changer. They offer a great way to get that satisfying crunch you crave while keeping your carb count in check. Plus, they're often seasoned with herbs and spices, making them a flavorful option. A handful of these works great for a strict ketogenic diet too.
Flax Seed: The Fiber Friend
Craving crunch? Look no further than keto-friendly crackers made from flax seeds. You'll get a hefty dose of fiber and omega-3s, without derailing your low-carb lifestyle. Slather with some keto cream cheese dip and a sprinkle of sea salt for a delightful snack.
Keto Cheese Breadsticks: Snack with a Twist
Take your snack game to a new level with Keto Cheese Breadsticks. They're like the snack you never knew you needed—cheesy, crunchy, and perfectly low-carb. These are good with my homemade tomato sauce to dunk into... so good.
100% Cheese Crackers: Oven-Baked Rounds of Joy
It's all about the cheese. Just take your favorite hard cheese—think Parmesan or cheddar—grate it, place small mounds on a baking sheet, and bake 'em until they're crispy. You'll get these heavenly, crunchy rounds that are pure, low-carb bliss. This is a tasty snack.
Almond Butter and 100% Dark Chocolate: A Guilt-Free Indulgence
I know this is a strange combination to add to this section, but I just have to put this in here. If you've never spread almond butter on a square of 100% dark chocolate, you're seriously missing out.
The almond butter cuts through the bitterness of the chocolate resulting in a good way to get that dessert urge covered but still stay in the low-carb lane. You could use peanut butter in place of almond butter if you would like.
With these alternatives, there's no reason to feel snack-deprived on a low-carb diet. What's great is that they're so darn good, you might just forget about rice crackers altogether.
Wrapping it All Up: Your Snack Choices Matter
Navigating the snack aisle can feel like a minefield, especially when you're committed to a low-carb lifestyle. While rice crackers and rice cakes might seem like a tempting choice, remember they're usually packed with carbs and offer minimal nutritional value. And let's not forget that pesky high glycemic index, setting you up for blood sugar spikes and gnarly cravings.
The good news? You don't have to settle. From almond flour-based crackers to oven-baked 100% cheese rounds, there are plenty of great alternatives that'll keep you on track without sacrificing flavor.
So next time you're questioning what to munch on, you're armed with the know-how.
Ready to up your low-carb game even further? Check out my Low Carb Articles section where you'll find actionable tips on how to restart low-carb living, a 7-day low-carb eating plan, and so much more.