Get ready to fall head over heels for these Keto Cheesy Breadsticks—my new favorite low carb snack! These breadless breadsticks aren't just good; they're the perfect blend of gooey, crispy, and aromatic. Imagine eating this perfectly cooked melted mozzarella seasoned with herbs that are just straight-up addictive.
Whether you're having dinner with the family, headed to a dinner party, or just craving something indulgent, this is the recipe you've been waiting for. Experience the deliciousness for yourself!
This recipe is low carb, keto, and gluten free.
Inspiration for the Cheesy Breadsticks
There's nothing like sharing recipes from friends to elevate a dish from good to extraordinary. This recipe has a special place in my heart, thanks to my incredible friends from the Netherlands. On a memorable evening, while the rest of the family indulged in regular breadsticks, one of my friends went the extra mile to craft a low carb, keto-friendly alternative just for me.
As I took that first bite, I was amazed by the cheesy goodness mingling with aromatic herbs. I was touched that she took the time to make this for me. It was a heartfelt gesture that instantly turned these breadsticks into more than just a recipe but a memorable experience.
Every time I make this recipe, I return to that warm, laughter-filled evening. This recipe is a testament to the beautiful moments food can create, the friendships it can deepen, and the memories it can preserve.
So, go ahead and whip up a batch of these Cheesy Breadsticks. Who knows, you might create some unforgettable moments of your own.
Are These Cheesy Breadsticks Low Carb or Keto?
If you're keeping a keen eye on your carb intake, you'll be thrilled that these Cheesy Breadsticks are both low carb and keto-friendly. Yup, you read that right. You can indulge in these cheesy wonders without worry.
Here's the deal: traditional breadsticks are usually made with flour, which is a no-go if you stick to a low carb or keto lifestyle. But these keto breadsticks are crafted with a blend of melted mozzarella and eggs, making them the perfect option for those who want to keep things on the lower-carb side.
By avoiding flour and focusing on high-quality, low-carb ingredients, we've created a snack that aligns beautifully with low carb and keto dietary needs.
So whether you're committed to the keto way of life or just looking to cut back on carbs, this cheesy breadstick recipe is what you're looking for.
The Ingredients for Low Carb Breadsticks
Let's break down what goes into making these phenomenal keto and low carb breadsticks. Each ingredient plays a special role in creating the magic:
Shredded Mozzarella Cheese: The star of the show, providing the gooey, stretchy texture we all crave in a cheesy breadstick. It's low in carbs but big on flavor. For this recipe, I am using store-bought shredded mozzarella. If you want to avoid the fillers and binders, you can also shred some mozzarella at home.

Eggs: These act as the binding agent, holding the cheese together and giving the breadsticks their structure. Plus, they add a touch of protein to the mix.

Garlic Powder: This kick of flavor and aroma makes these breadsticks irresistible. Garlic and cheese are a match made in heaven. You can use either garlic powder or granulated garlic. I've tried fresh garlic and didn't like the result, but that's up to you to decide!

Italian Seasoning: This blend of herbs adds a layer of complexity, elevating the breadsticks from simple to simply extraordinary. If you don't have Italian Seasoning, it's an equal mix of dried oregano, thyme, and basil.

Salt: A pinch of salt enhances all the flavors, making each bite a perfect harmony of taste.

Optional Toppings (like sesame, flax, or herbs): This recipe is versatile! Get creative with toppings or different ingredients to add crunch, flavor, or a burst of color.
Each ingredient has its place in this recipe but allows room to play in the kitchen.
Cheese and Breadsticks: An Unconventional Approach
When you think of breadsticks, flour-based or pizza dough probably springs to mind. But who says we have to stick to tradition? This keto breadstick recipe challenges the conventional, and I think they're even better than the original.
First off, these breadsticks pack a cheesy punch like no other. By using shredded mozzarella as the main ingredient, we've created a gooey, stretchy, savory base layer that'll make you forget all about traditional breadsticks. The absence of bread actually lets the cheese shine in all its glory. It has so many layers of flavor that it will leave you craving for more.
Next, whether you're on a low carb or keto diet or not, these cheesy breadsticks are a hit. They're that one snack that's equally perfect for a cocktail party as they are for an evening watching a movie with the family. It also makes them gluten-free without the bread, so they're accessible to folks with dietary restrictions.
Lastly, let's not overlook the simplicity factor. With a handful of ingredients and a short time in the oven, you've got yourself a snack or side dish that is as uncomplicated as it is delicious.
The bottom line? You don't need bread to make a fantastic breadstick. Ditching the traditional ingredients will open up a world of flavor and texture you might love.
Building a low-carb community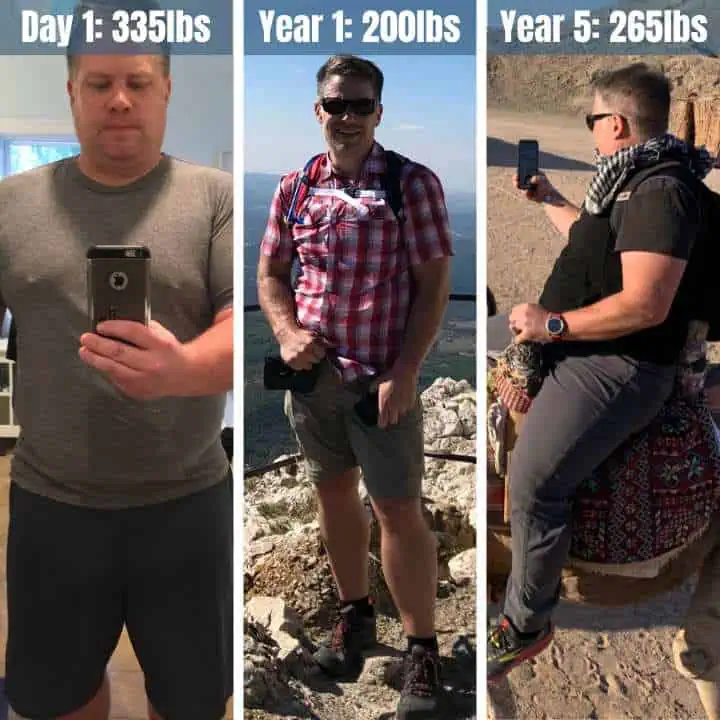 I thought this journey could be done alone. I thought I was strong enough to maintain the weight loss for the rest of my life.
I was wrong.
Subscribe below and keep in touch. Join the conversation. I'm here to support your journey too.
Here are the only updates I'll ever send: New Recipes with Low-Carb Tips. That's it. For updates on my Journey, expanding community etc... please visit my subscriptions page.
Unsubscribe at anytime from anything I send.
Storage, Freezing, and Reheating Keto Breadless Breadsticks
Let's talk logistics. Once you've experienced the massive flavor of these Keto Breadless Breadsticks, you'll want to ensure you can savor them anytime the craving strikes. Good news: these cheesy delights are super storage-friendly.
Storage:
For short-term enjoyment, place any leftovers in an airtight container and store them in the fridge for up to 3-4 days. They'll remain just as delicious.
Freezing:
I make extra so I have them on hand... never know when the urge to snack might strike. These bad boys freeze like champs. Wrap them in plastic wrap, store them in a ziplock bag, or cover them with foil. Be sure to write what it is and the date you added it to the freezer! They'll keep well in the freezer for up to 2 months but tend to get freezer burn after that.
Reheating:
Ready to reheat? For best results, reheat the breadsticks in the oven at 350°F (175°C) for about 10 minutes. This will help them regain their original texture and flavor. For frozen breadsticks, allow them to come to room temperature before reheating.
These Recipes Love to Be Paired with Keto Cheesy Breadsticks
These Keto Cheesy Breadsticks are the life of the party, but even the best parties have great guests. These breadsticks play well with others, especially when it comes to these recipes:
So, next time you whip up a batch of these breadless breadsticks, consider pairing them with one (or more!) of these recipes.
How to Make Cheese Breadsticks from Scratch
Making these Cheese Breadsticks from scratch is a walk in the park—so let's get to it. Start by preheating your oven to 375°F (190°C) and lining a baking sheet with parchment paper. Without the parchment, be prepared for a sticky mess that won't release from the pan.
Now, grab a bowl and toss in the shredded mozzarella cheese. Add a couple of whisked eggs and kick up the flavor with garlic powder, Italian seasoning, and a pinch of salt. Mix it until you get a cohesive, cheesy mixture that smells divine.
Spread this onto your prepared baking sheet. I use a ¼ size baking sheet, but if you only have a ½ sheet, just get the cheese mixture into a rectangle of sorts.
If you're feeling fancy, sprinkle on optional toppings like sesame or flax seeds for that extra flair and crunch. Pop it in the oven and bake for about 12 to 15 minutes (depending on your oven) or until the edges and top turn a beautiful golden brown.
When it's done, let it cool down for a few minutes before removing it from the pan. Before slicing it into stick-like portions, remove the parchment paper.
Don't forget to dip them into our delectable Homemade Tomato Sauce for an extra layer of flavor.
A Few Quick Tips:
Lining the pan is essential (unless you use a non-stick baking pan). It is so frustrating to try and peel the cheese out of the pan- and they come out looking nothing like breadsticks!
If you've spread the cheese mixture too thinly before baking, the breadsticks might turn out more like cheesy crisps—which, let's face it, still are pretty good.
Culinary Journey Through Pictures:
Follow the recipe in this step-by-step photo guide. I've tried to give the appropriate steps to make this easy.
Over the last year, I've fallen off the low carb way of eating and I know I'm not the only one. I've gained back over 50lbs and have tried desperately to kick-start myself back into ketosis... but it hasn't worked so far.
It's been a long and painful journey gaining so much weight back. I've learned that restarting low carb is so much harder than I'd ever imagined, but I have a plan that I want to share.
I will be documenting my return to the low carb lifestyle on this site. If you're interested in following along, be sure to subscribe below.
This website provides approximate nutrition data and information for convenience and as a courtesy only.